(English in italics folks! :)
Nes senuosius Gerdos akinius pasisavino Saigono vagys kartu su puikiaja musu kamera. Kad juos kur…
Because the old pair of Gerda's glasses, along with our camera, was snatched by the motorbike thieves in Saigon…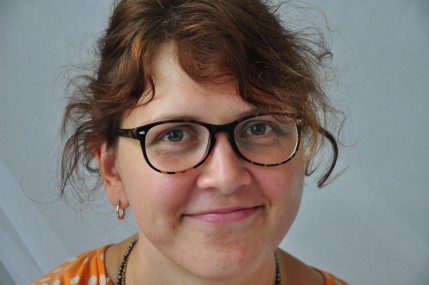 Gerda pagaliau isdriso apsiredyti vietnamieciu moteru rubais, mums labiau primenanciais pizama :)
Gerda finally mustered-up the courage to try "traditional" Vietnamese outfit. You are forgiven for thinking that it looks like a pajama.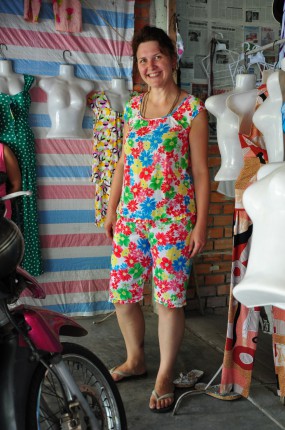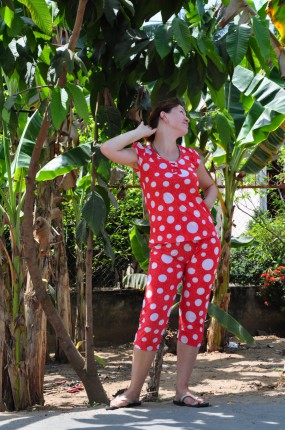 Gerdos pasirinktas modelis rodos populiarus, mat uz poros dienu sutikom mergaite devincia labai panasu "kostiumeli".
Gerda's final choice seems to be quite popular as we met this girl with a very similar outfit couple of days later.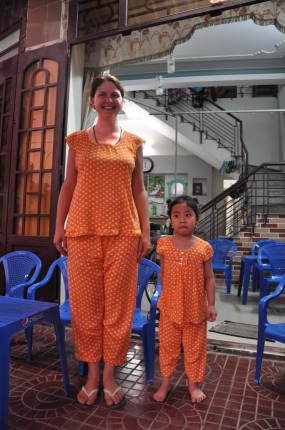 Na ir stai musu naujas foto aparatas ;) Ilgo ir gero jam gyvenimelio su mumis!
And here's our new camera. May it go on many a journey with us over the years!